Bluehole releases a new patch for PUBG on Xbox One for download. Among other things, the developers promise technical improvements for the update available today. In addition to improved frame rates, there are optimizations for the PhysX performance in the patch notes. With the new Playerunknown's Battlegrounds update on Xbox One, various gameplay enhancements are also coming into play. We summarize the information - and have the full changelog ready.
Today, a new update for PUBG on Xbox One is available for download, according to the developers in a recent forum entry. "The team has worked diligently to improve the gaming experience - and to respond to player feedback," writes Bluehole. With the new patch for Playerunknown's Battlegrounds (now available for $ 29.99) on Xbox One, they're adding gameplay customization as well as performance improvements. Changelog is talking about improved frame rates - both client-side and server-side. In addition, PhysX and VFX optimizations are listed in the patch notes.
Bugfixes also plays the new PUBG update for Xbox One. On the program are fixes for various crash causes. With future patches further errors from the game world are to be made. "Crash fixes - for all parts of the game - are on our further roadmap for the Xbox Game Preview," add the developers in the forum to the Battle Royale shooter.
Among the mentioned gameplay adjustments in the current update is about a balancing adjustment of the weapons. Thus, the wumbs should now be able to do more damage to vehicles. "We will continue to monitor player feedback closely and make any further balancing adjustments," promises Bluehole. The complete changelog for the new PUBG update on Xbox One is available below.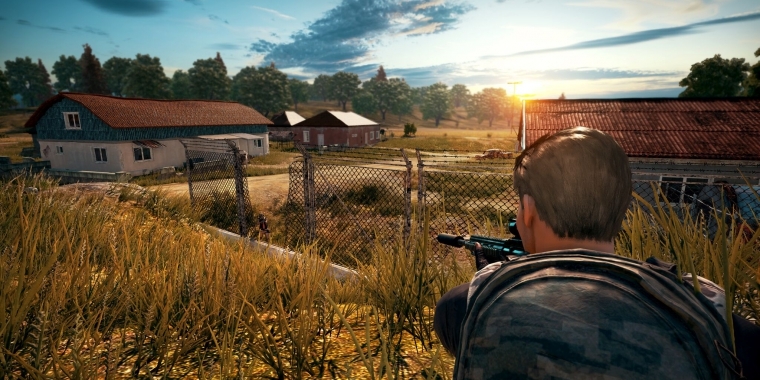 PUBG Xbox One Update January 8, 2018
Below are the patch notes for the new patch for PUBG on Xbox One.
Gameplay
Aim acceleration can now be adjusted by players via in-game option

Player weapon damage has been increased against vehicles. We will continue to monitor player feedback and telemetry and make further balancing adjustments as needed in future updates

FPP Solo matchmaking queue will be made available for NA/EU/and Oceanic servers. We will open other modes within those regions as concurrency allows

Fixed an issue that caused indoor lighting and shadows to appear too dark and blueish

Analog stick acceleration added while exiting the plane and while parachuting
Optimization
PhysX performance enhancements

Server FPS slightly increased

Client FPS slightly increased

Some VFX received slight optimizations
Option
Bug fixes
Addressed a number of known crashes

Fixed a UI issue that occurred when multiple players attempted to loot from the same source
More PUBG news please keep eyes on Dpsvip.com, we would glad to share more PlayerUnknown Battleground news here. Coupon Code "DPSMAD" 5% discount for everyone buy PUBG Skins cheap and safe!