you may have been trying to find the best designs for your octane car for quite long and looking for a list or site for nice or different octane designs? in our previous article, we have presented some rocket league painted octane car designs, well, let's press on, today we are going to showcase three more cool and cheap designs for octane!
rocket league most used car octane
the octane which is most used by professional players, its body closely resembles its hitbox. its tall hitbox allows for easier bounce dribbling, sharper cuts when ground dribbling, and more consistent shooting because you have more vertical space from which to make contact with. what's more in combination with its short length allows for better control when balancing the ball on top of the car. the car's body gives a fairly accurate representation of how the ball will move on top of the car. the roof of the car has a small area that pretty closely resembles the center of mass and the front/sides have a gradual downward slope.
in addition to good attributes for gameplay, its cool looking is very easy to match with customize items! so most of players want to create a octane, and it's prices in rocket league market is not cheap especially the painted ones cost up to 100 keys for the titanium white. check rocket league octane prices: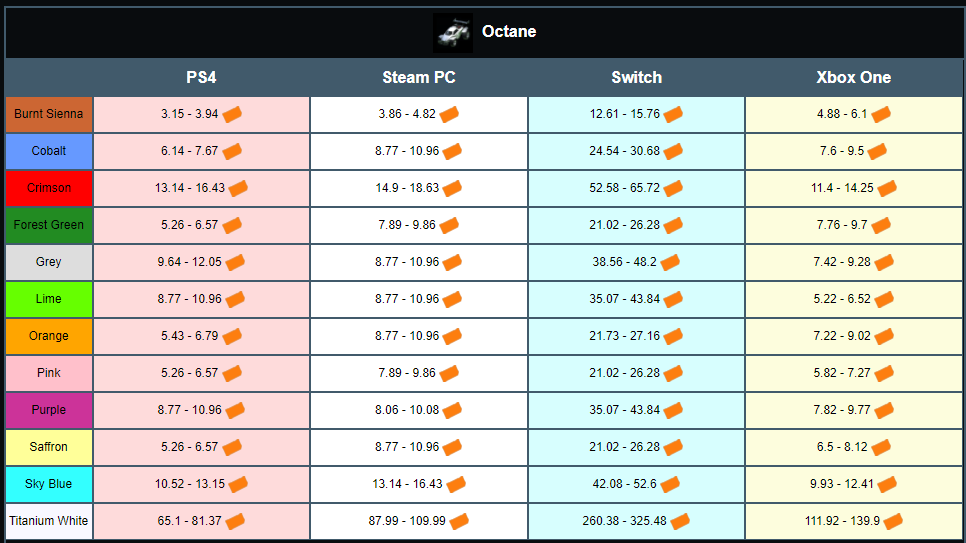 rocket league octane cheap & cool designs
if you want to get octane with a fast and cost-effective way, we suggest you can try rocket league items trading on dpsvip.com! the cheapest prices and fastest delivery you can get! here we show you three nice and cheap designs to help you save money and rocket league keys, also you can buy these customization items at the lowest prices on dpsvip! now follow us to check out:
rocket league octane design 1
body: octane zsr
decal: spectre
wheel: grey grimalkin
boost: standard
topper: grey catfish
paint: primary c4 r1 (spectre), accent c1 r3 (spectre)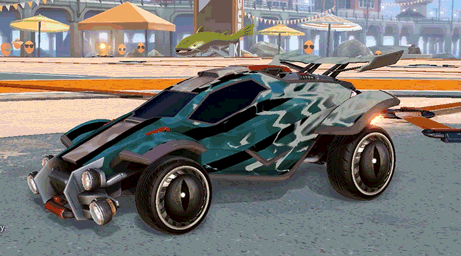 rocket league octane design 2
body: octane
decal: biomass
wheel: black photon
boost: standard
topper: black octopus
paint: primary c4 r1 (biomass)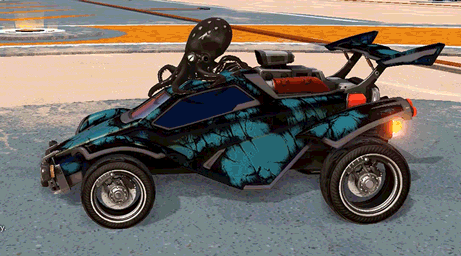 rocket league octane design 3
body: forest green octane
decal: parallax
wheel: forest green clockwork
boost: standard
antenna: trident
paint: primary c2 r7 (parallax), accent c7 r2 (parallax)