there are two primary reasons to enhance your maplestory m gears and weapons!
no.1 use star force to enhance your weapons and gears.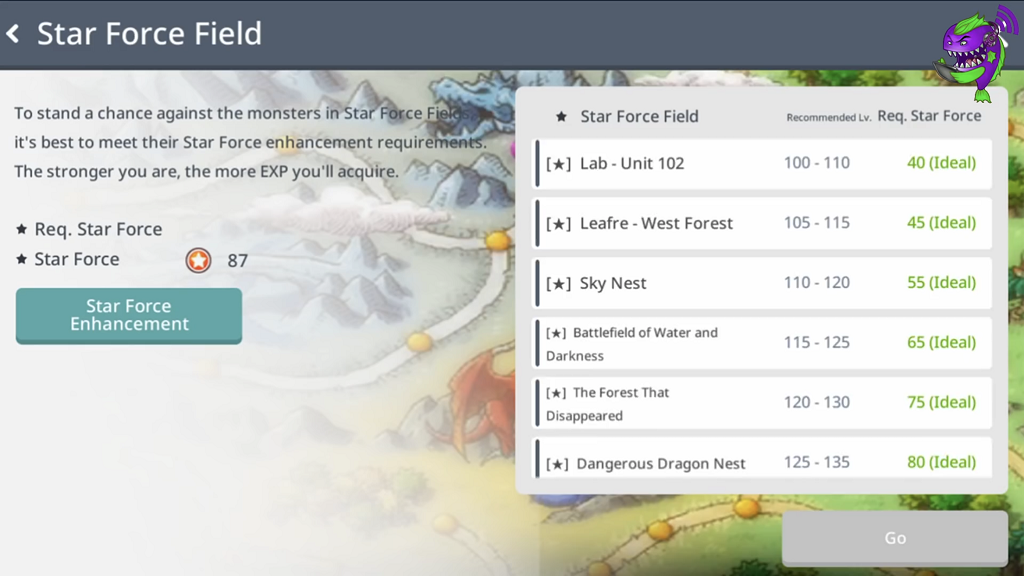 i believe you know the star force which is the collection of maps with the best experience in the entire game. there are harder mops and a poor drop rate. so, it's a bad place to do auto-battle, especially for free-to-play people. however, it's the best place with much experience in the game.
choose a good group in a good ideal area and a suitable star force, and you will obtain lots of experience. in this image, this person has 87-star force on the left hand. besides, he can get all the way up to 80-star force by the current gear right now. and he is working his way around some other gears and staffing off some gears. the reason is you're not able to do damage to the mobs on the map without the required amount of star force. therefore, the star force is a check for your gears, and it also enhances your base stats.
no.2 use maplestory m mesos to enhance your weapons and gears.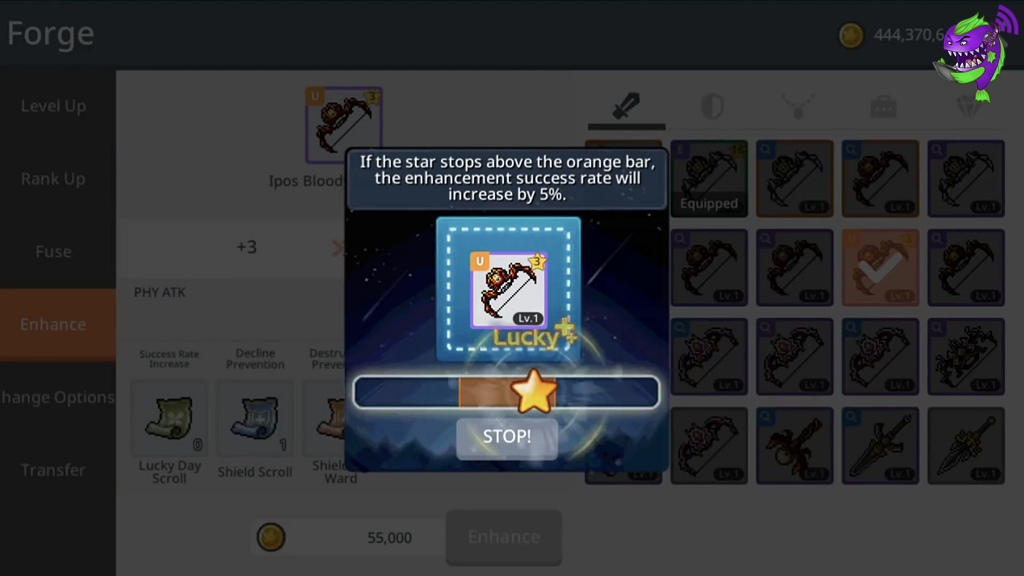 this doesn't use any materials. you must know what the way is. first of all, you stick the weapon in or stick the gear in. when a little bar pops up in the middle of the screen. just get it in the orange section. you get a 5% increase in chance. by the way, you should understand there is an opportunity to break your gear when you're at 10 stars or higher. there will also be a chance for it to break or to degrade after you hit 10 stars.
in this video, we can see that he'd reached ten stars and he is going to eleven stars. he has a 35% chance to keep the same star level a 10% chance to degrade it, which means go down from ten to nine stars and a five percent chance to destroy it. 5% might be as well be 95% because there are so many guys and girls that have broken their gear at ten to eleven. i highly encourage you waiting until you get these things in advance these destruction prevention scrolls or the decline prevention scrolls you can buy them in the cash shop or we get them for rewards. use these scrolls to ensure that you're not going to break your gear or degrade your gear if you can because it costs so many maplestory m mesos to do.
when the equipment is destroyed, we can't forge it anymore and can't upgrade or enhance. it's essential to read this guide before you enhance your gear and weapons.