rocket league frosty fest 2018 officially returns on december 17, 2018, with various golden gifts and customization items. similar to the golden eggs and golden pumpkins, what rocket league items golden gifts will include? how to get the golden gift items fast? next, dpsvip.com will introduce the contents to you.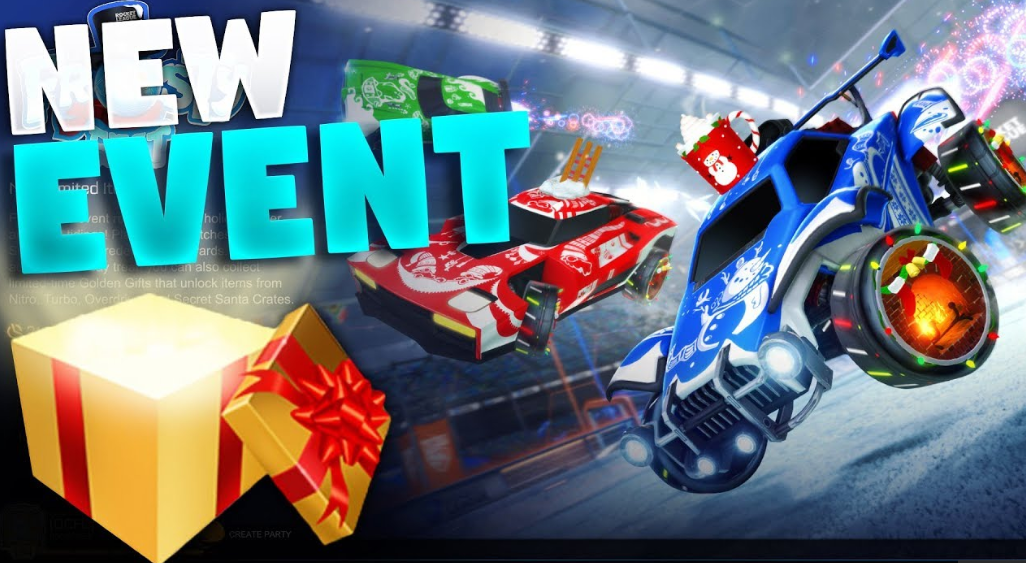 rocket league frosty fest 2018 event rewards - rocket league golden gift items

the rocket league frosty fest 2018 golden gift items has been released and will be available in a limited time, you can unlock the items from nitro, turbo, overdrive, and secret santa crates. the following is a list of all golden gifts items contents.

bodies

mantis (import)
endo (import)
centio v17 (import)
animus gp (import)
wheels

fireplug (very rare)
septem (very rare)
slk (very rare)
peppermint (very rare)
triplex (import)
draco (exotic)
k2 (exotic)
roulette (exotic)
kalos (exotic)
fgsp (exotic)
turbine (exotic)
christmas wreath (exotic)
wonderment (exotic)
boosts

hexphase (very rare)
xenosplash (very rare)
yuletide (very rare)
neo-thermal (import)
tachyon (import)
magic missile (import)
winter storm (import)
decals

breakout type-s mobo (rare)
breakout heiwa (rare)
breakout rad reindeerc (rare)
takumi sticker bomb (rare)
takumi aqueous (rare)
dominus mdga (rare)
dominus suji (rare)
dominus holiday deco (rare)
octane zsr jiangshi (rare)
octane zsr funnybook (rare)
octane buzz kill (rare)
octane griffon (rare)
octane lone wolf (rare)
octane christmas tree (rare)
masamune kawaii (rare)
endo spatter (rare)
mantis cold front (rare)
octane snakeskin (very rare)
breakout vector (very rare)
takumi vector (very rare)
endo mg-88 (very rare)
bubbly (black market)
spectre (black market)
20xx (black market)
biomass (black market)
hexed (black market)
tora (black market)
goal explosions

electroshock (black market)
fireworks (black market)
sub-zero (black market)
hellfire (black market)
happy holidays (black market)
trails

blazer (very rare)
lightspeed (very rare)
friction (very rare)
candy cane (rare)
banners

winter's warmth (very rare)
paints

circuit board (rare)
glossy blocks (rare)
furry (import)

how to get golden gift items and what's the price?

rocket league golden gifts can be purchased with the in-game frosty fest 2018 currency snowflakes obtainable through completing the online matches. you can redeem for 10 golden gifts items maximum, need 150 snowflakes. this is not easy and if you want to get the golden gifts fast, you can purchase it on dpsvip.com directly, here is the reference golden gifts items price index, you can also see the price trends after it on sale. if you have extra golden gift items, you can also sell it to other players exchange for different rocket league keys.