Finally, the new version of POE 1.2.0 was released recently. The new content feature bring us a totally different game experience. Now, more and more player want to have a try on melee build.But the best melee build need the excellent items which would cost you lots of POE Currency. So, today we would like to share my personal experience of POE Melee build for advanced player. This build and items recommendation apply to Templar, Marauder, Duelist and Scion.
The Bringer of Rain: Infernal Blow Melee Splash increase fire damage or mana leech Multistrike
Why we need mana leech? If you don't have the life blood and resistance ring, this support skill would help you for a while. Anyway, the DPS is absolute enough!
Aura:Reduced Mana Vitality Hatred Purity of Fire
The Vitality needs to release, not only it would avoid most of poison damage, but also you can release Blood Rage to regenerate blood life.
Curse: Blood Magic Whatever
My personally prefer to use Warlord's Mark Temporal Chains Blood Rage.
The Blood Rage with Warlord's Mark's 1x% blood leech, there is no need to buy any jewelry to regenerate life blood.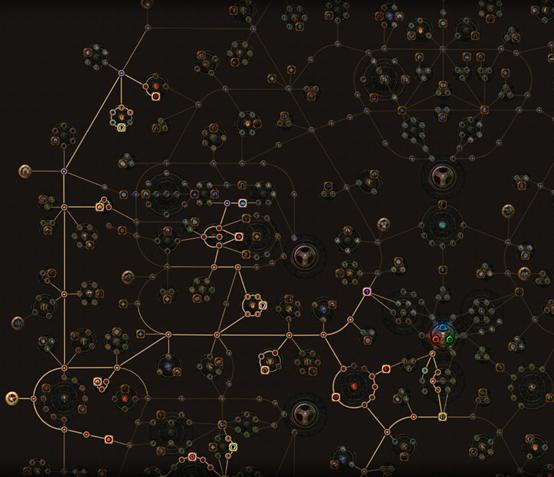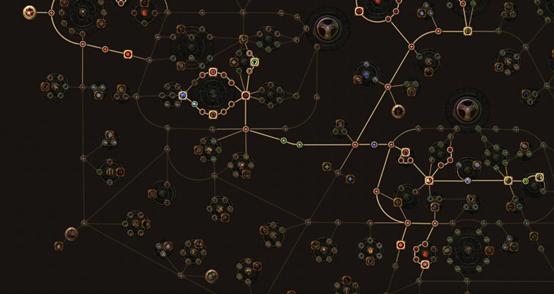 Core Equipment
The Bringer of Rain (8-10 EX)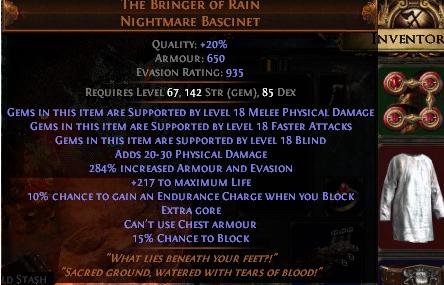 If you want to challenge melee build, you need to slove most of problems, the most important is how to increase your resistance. While, Bringer of Rain can help you solve this problem. The amounts more than 1400 defense, 200 blood life, 15% chance to block. In addition, you can get seven skills' high fixed damage. What's more, to use this you can save 6 skill Coins no need to add 15% block Coin.

Facebreaker ( 1-2EX)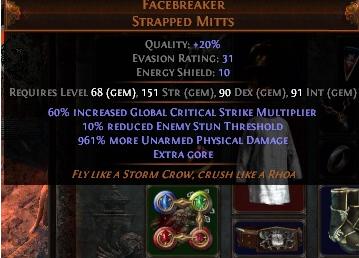 It is the necessary item for melee player to increase the defense. Although the attributes decreased in POE 1.2.0 Version, but the price is reasonable.
Lioney's Remore (10-15 chaos)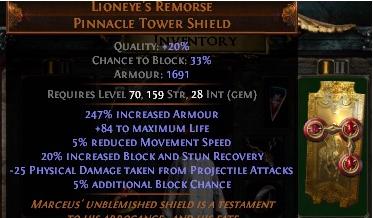 Selection Equipment
Meginord's Girdle (10-15 choas)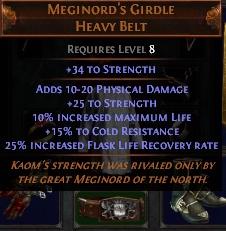 If you want to increase DPS, this belt is absolutely necessary. While, if your blood life and resistance is not enough, you would better change to use other belt which increase life and resistance.
Crest of Perandus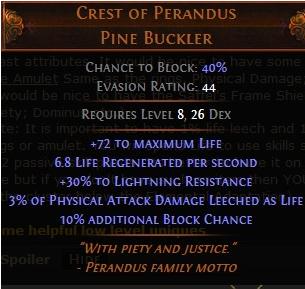 The new amazing shield to block in POE 1.2.0 version. 40% chance to block is charming, and 8 level shield is totally a god item. While, there is a fly in the onitment, 44 evasion rating.
In the end, the new skill tree in Path of Exile 1.2.0 version are great for increasing block rate. In other words, even though you have no enough POE Currency to buy The Bringer of Rain, you still can equip with Abyssus and 6 sockets link armor. The new blood life is a big buff for blocking, you may have a try now!