having good weapon is pretty much the essence of why we grind so hard in this game. better equipment means better damage output, means mobs and bosses die faster. below are significant advice if you want to obtain excellent weapons but with less maplestory m mesos, since it is really worth cherishing.
1. always keep an eye on the trade station
although good weapons are extremely difficult to come by as you start out, you shouldn't lose hope as there is a place where you can find some amazing deals: the trade station. despite the fact that it's crowded and prices vary from true bargains to insanely expensive, it's the easiest way to get your hands on the best weapon for your class.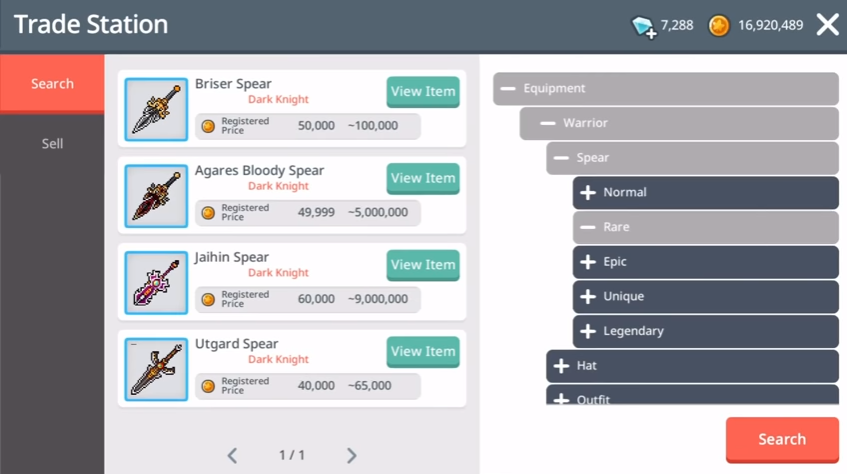 2. choose the weapons suit for your class
there is one very important thing to look at and that is getting a weapon with maximum damage. don't look for fancy. it will save you a good fortune.
below is the max damage for every class, based on extensive playing and testing
– warrior: 27
– archer: 28
– mage: 30
– thief: 29
– pirate: 28
3. make your endgame weapon
before you start, make sure you note these 2 things:
first, don't equip the weapon until you think you've exhausted all your alternative characters resources.
second, spend your gold leaves wisely.
4. use the proper rank materials
some players use lower rank materials but it will cost you more in mesos so remember if you don't want to waste your maplestory m mesos, just use the exact rank materials.
maplestory m is not a difficult game but knowing how to go about things from the start is a real helpful factor. so take my advice and you will not be confused at all.