Since the Rocket League made its debut on Nintendo Switch, many players asked it to come to stores in physical format. Psyonix listened to these members of the community and decided to make them happy by announcing the arrival of Rocket League Collector's Edition. In this guide, we list some information about the new Rocket League's physical version for you, including release date, content in editon, and price.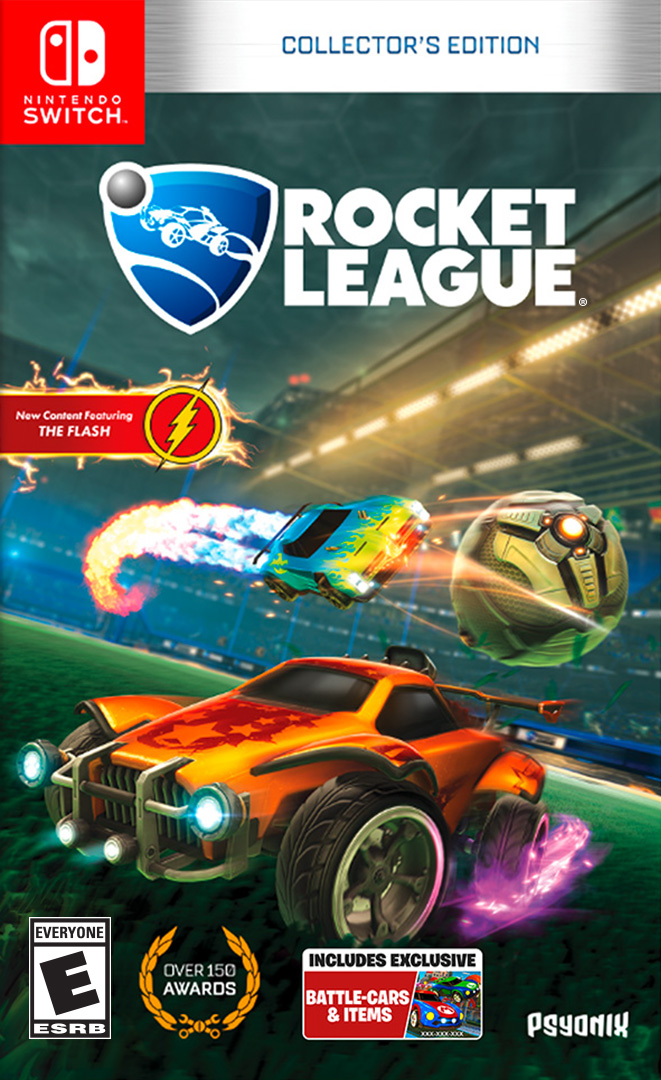 Rocket League Collector's Edition Release Date
By means of a publication in official blog, Psyonix announced that they will be able to take the Rocket League's physical version for Nintendo Switch to stores thanks to its alliance with Warner Bros. Interactive. The best part is that it does not take long for that to happen, since the Rocket League Collector's Edition will arrive on January 16 in North America.
The publication dates are:
16.01.2018 North America
24.01.2018 Australia and New Zealand
25.01.2018 Central Europe
26.01.2018 The other countries of Europe, Israel, Middle East, Russia and South Africa
Rocket League Collector's Edition Content
The Rocket League Collector's Edition for Nintendo Switch will include all the content of the base game as well as 7 packages of downloadable content: Supersonic Fury, Revenge of the Battle-Cars, Chaos Run, Aftershock, Marauder, Esper and Masamune. That's not all, as it will also bring personalization objects based on Flash, the DC Comics character. Finally, this version will be accompanied by an art made by Jay Zhang of Psyonix. You get a good assortment of content from this edition, including the following:
Rocket League Full Game

Supersonic Fury DLC Pack

Revenge of the Battle-Cars DLC Pack

Chaos Run DLC Pack

Aftershock DLC Car

Marauder DLC Car

Esper DLC Car

Masamune DLC Car

Customization Items inspired by DC Comics' The Flash

Limited Art Print by Psyonix Concept Artist, Jay Zhang
Rocket League Collector's Edition Prices
The bad news is that, due to production costs related to bringing a game in physical format to Switch, the Rocket League Collector's Edition will be sold in exchange for $ 39.99 USD (£35). That is, it will be $ 10 USD more expensive on Nintendo Switch than on PlayStation 4 and Xbox One.
And you, will you buy the physical version of Rocket League for Nintendo Switch? What is most exciting about this release?
In other news, we remind you that the Rocket League Christmas event is already being held and you will have the opportunity to get special items. On the other hand, recently came an update for the game that added more content based on Batman. If you want to buy these new items, welcome to check out our favorable Rocket League Items offer.
Rocket League is available for PlayStation 4, Xbox One, Nintendo Switch and PC. Follow our news page to see more news related to it.