rainbow six siege favela map to meet with the players again, but many players have not played this map and very easy to be stolen by the old players in this map. then we'll bring the favela kill stealing point position to help you familiar with this map.
roof kill stealing point position
the roof resurrection is almost the same as other points, divided into three ways, left, middle and right. on the right, there is a stone staircase. be careful on the left side when you go down to the exit. looking to the left, you need to be careful about 1f and 2f boards. these three big boards can steal the exit by opening a hole in any one of them. go ahead about five meters at this intersection after confirming the safety. let's look at the corridor on the right. there was a small wooden door in the corridor, and the defender could reach out and sneak past the attacker in the corridor.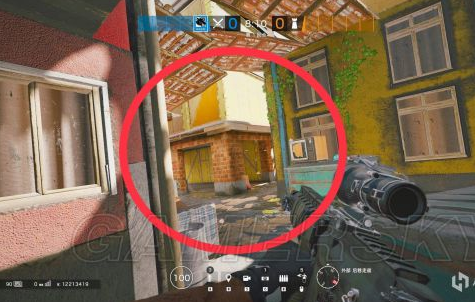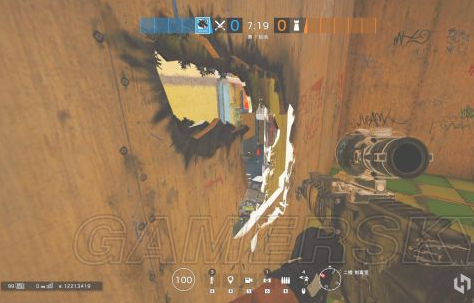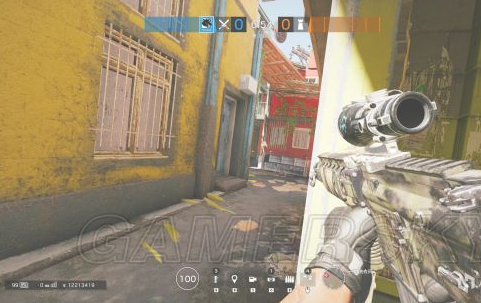 and then to the middle way after the resurrection, the middle way needs to climb an iron ladder, which is the way most offenders choose after the resurrection. but climbing the iron ladder is dangerous because the defender can steal it without going out. the red circle below is the position of the defender to steal a kill, and you can see the attacker climbing by a hole. it's well known that you can't fire when you climb a ladder, so when you see a person who can't fight back, you can only slide down when he's not looking.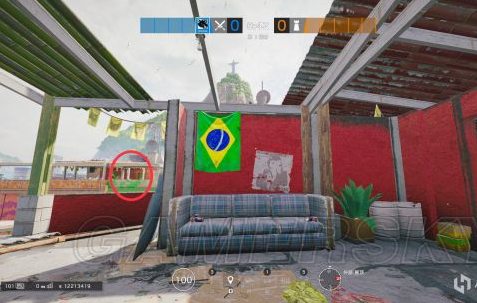 finally, the way out on the left. from here, we also need to go downstairs (the green staircase below). go down the stairs and look at the big exit (the corridor on the left side of the picture below). here you need to look at the boards of 2f and 3f on the opposite floor. there may be a defender breaking a hole and make kill stealing.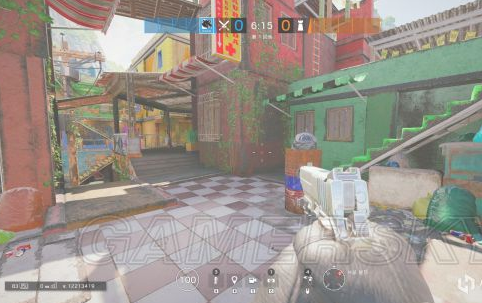 after passing the green staircase above, we can see an iron staircase continued to walk to the left, which allows us to climb up the roof of a water tower outside. but the roof needs to be careful in two directions. the defender punches a hole in the wooden walls or windows of 2f and 3f, and the person is easily stolen.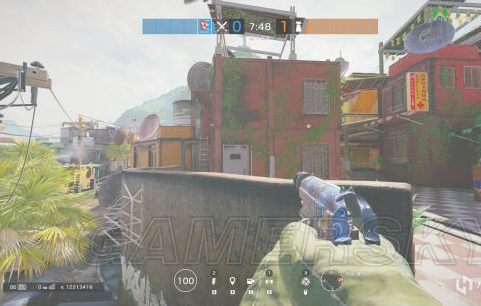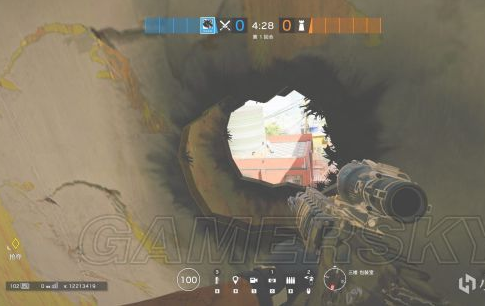 we've introduced the favela roof kill stealing point position in the above content, there are also kill stealing point position in the market and school corridor needs to be noticed. more details about the map strategies we will update continually, please focus on dpsvip.com.